The Trump administration announced Jerome Powell as its choice for Federal Reserve Chair on November 2. The following are some thoughts on what we could expect from a Powell appointment.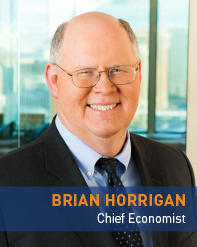 "Jerome Powell comes to the position with substantial experience as a member of the Federal Reserve Board of Governors. He has never dissented in his time on the Board. In terms of monetary policy, I think he will operate much like Ben Bernanke and Janet Yellen. He was once described as mildly 'hawkish' and has been described more recently as mildly 'dovish.' I expect continuity with the Yellen years, for better or worse.
With his law and investment banking background, I worry that Powell could become a captive to the Fed Board staff, who can present economic views that Powell may have a hard time assessing. Notable academics like Bernanke and Yellen had the standing to push back on staff views, if they wanted to.
I think we'll see a difference in regulatory policy. Powell has expressed skepticism about the regulatory expansion of finance during the Obama years. Dodd-Frank does give the regulatory agencies leeway in interpreting and implementing regulations.
I expect the Senate to confirm Powell. Hearings should be simple because he is already on the Fed Board; he is just getting a promotion. I do expect some left-leaning Senate Democrats to vote against him because of his investment banking background and his anti-regulation views. Centrist Democrats will likely vote for him, as his monetary views are similar to Yellen's."
- Brian Horrigan, Chief Economist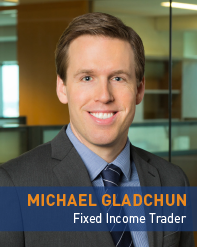 "Powell should provide policy continuity, but I believe he is a bit more dovish than Yellen. He's not a trained economist and so isn't tethered to economic dogma like the Phillips Curve framework, which suggests that tight labor markets could eventually lead to wage and price inflation. Rather, Powell seems more concerned with maintaining well-anchored inflation expectations than trying to get ahead of the curve. However, I don't see him steering the Fed away from what seems to be a fairly reasonable path. So, while the current message is unlikely to change, I believe a Powell-led Fed is likely to be more responsive than a Yellen-led Fed to any degradation in inflation.
Powell has expressed some openness to some degree of deregulation, and he's certainly more open to deregulation than Yellen. So, I'd say he is—at the margin—growth friendly and good for risk assets.
My outlook assumed a do-no-harm Fed appointment, and that's what we've gotten."
- Michael Gladchun, Fixed Income Trader
MALR020989
This blog post is provided for informational purposes only and should not be construed as investment advice. Any opinions or forecasts contained herein reflect the subjective judgments and assumptions of the authors only and do not necessarily reflect the views of Loomis, Sayles & Company, L.P. This information is subject to change at any time without notice.