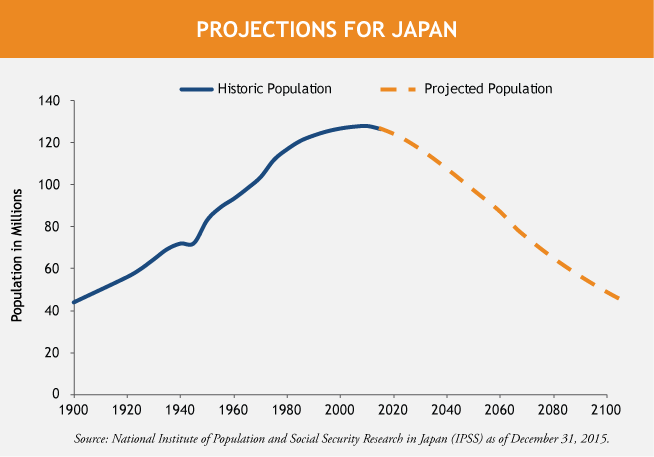 For many analysts, it's difficult to be positive about Japan over the long-term given its demographic headwind. The old-age dependency ratio may rise by 70% by 2050. The government has forecast that the population may halve within 70 years.
Although the population is only falling 0.3% per year so far, the impacts are already being felt:
High school class sizes have dropped by 1/3 since 1990
Over 8 million akiya - empty houses - in rural areas
More than 100,000 Japanese leave their jobs each year to care for elderly or sick relatives and many remain unemployed
Despite Japan's demographic challenges, I see several significant bright spots which bode well for the future.
Read More