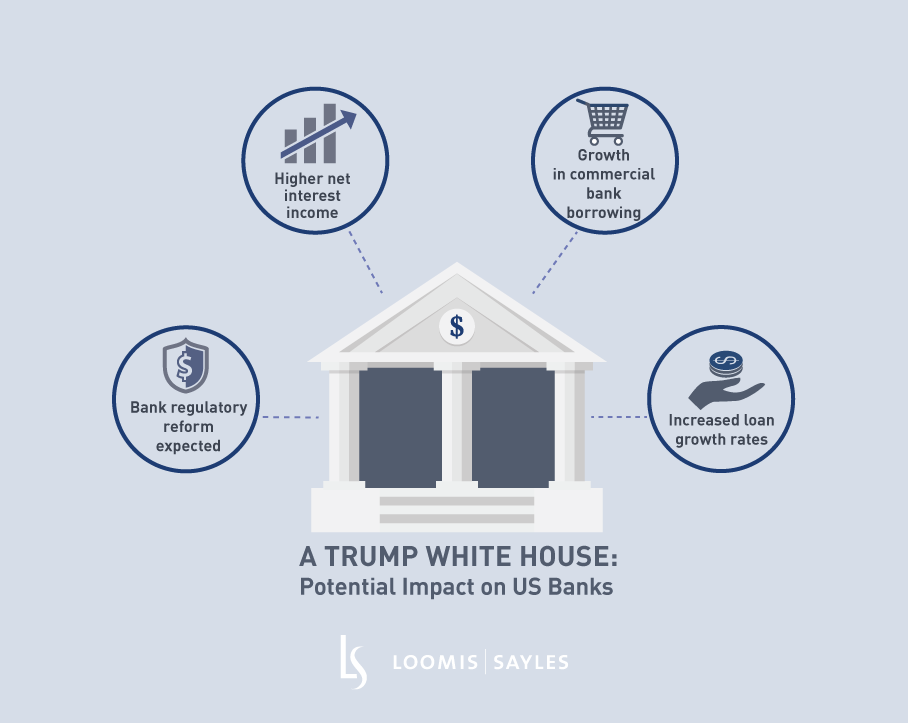 Donald Trump's presidential victory may have a mildly positive impact on US banks. A change in several economic factors could signal a more positive environment for banks, including:
Net interest income should experience a boost, as higher interest rates should push net interest margins higher.
Commercial and industrial loan growth rates are likely to increase with funding for President-elect Trump's infrastructure projects.
Commercial bank customers are also expected to increase borrowing as they should benefit from lower taxes and reduced regulations.
Read More